Welcome to the Commerce Public Library
Enriching Our Community ... Expanding Our World
Commerce Public Library is a free public library providing materials which contribute to the informational and recreational needs of the community. We collect and preserve archival materials related to the history of Commerce and the surrounding areas. Come see us!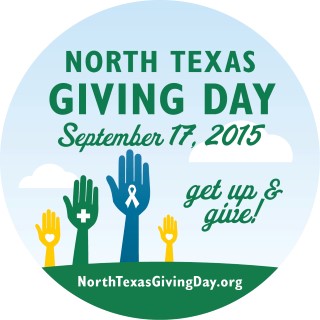 The Commerce Public Library is participating in North Texas Giving Day this year.  On September 17th North Texans will be giving to their favorite causes.  Make Commerce Public Library yours!
Click here to join the Friends of the Commerce Public Library!
  Help restore this beautiful old building!
Family Nights
Join us on Thursday evenings for Family Nights from 6:00-8:00pm
We will have special programs and activities
Click here for calendar of events
 Next Event...
Thursday, September 3:
Children's craft: Make your own bookmark
6-7 pm.
The Library will be open until 8:00
Learn a language!  Sign in with your library card number to get started today!
E-books are now available from the Library!!!  Click on the Overdrive Icon below to begin using our E-books. In Overdrive, click in the upper right hand corner for e-books in Spanish!


For more help and information about E-Books, click on the link below
E-books for Texans:
contains lots of help and information about using E-books as well as a list of other sites for downloading free books! 
---
Check out our latest newsletter with all you need to know about coming events, new books, and library happenings!  Click hereto read!  Click here and then on comments and suggestions to subscribe!
 Contribute to our newsletter column Reading Between the Lines:
Join the...
Commerce Public Library Book Club
Follow us on Twitter
____________________________________________________________
Affordable Healthcare Information
Consumer information websites are at www.HealthCare.gov and, in Spanish, at www.CuidadodeSalud.gov 
---
 Attention all Commerce residents: The City of Commerce has added the option to donate automatically to the Library when you pay your bill for city services!!!  If you missed the opportunity and want to find out how to add your name to the growing list of citizens opting for a voluntary monthly donation to the Library, click here.
Click here to visit our Amazon store for an ongoing sale of donated books and vinyl records.  Your purchases will help the Commerce Public Library buy new materials and provide on-going services to our patrons!
Commerce Area Services Directory- provided to the Commerce Community by the Commerce Community Action Program 

Order yours now!!
---

TexShare Databases
provide a wealth of resources on health and medicine, business, genealogy, and literature. Access these powerful research tools 24 hours a day from the library, your home, or office. Contact the librarian for the required login and password.